We are closed!
Girtenmühle is in hibernation until April 15th.
Due to price changes, it is currently not possible to make reservations.
We expect our online form to be ready by 01.01.2023.
E-mail us to get a reminder when online reservations are available again!
Greetings,
                                                  Team Girtenmühle
All Organic Bio-Bar
No tokens for showers
Toiletpaper provided
Pick your own spot upon arrival!
Our Accommodations
Camping, glamping, wine barrels and more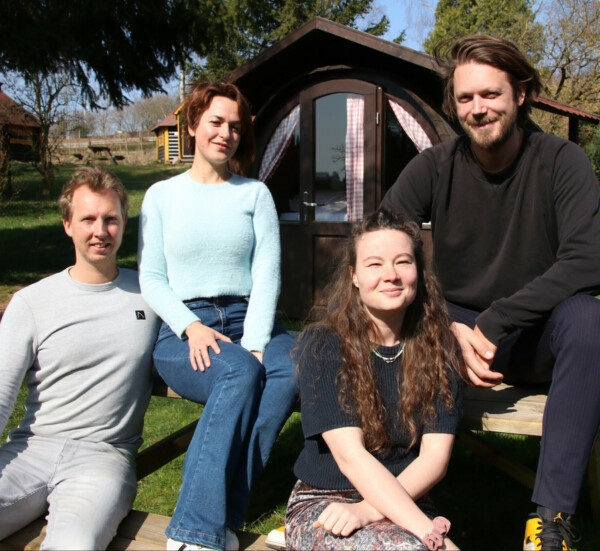 Get to know us
Hello friends!
Daily routine? An office job? We'd rather not!
Instead, we've quit our jobs, cancelled our studies,
sold our homes and chose adventure."
These idealists from Amsterdam are working all year round on the Girtenmühle.
They share the joys of life with their guests and strive for a better world with their work.
We'd love to share our extraordinary story!
What guests say
Reviews
We camped here for a night and loved it. We will definitely be back! Fresh bread, friendly owners, clean bathrooms, and right on a walking trail and creek. 💜💜
Voor ons was het de tweede keer op deze mooie camping. De faciliteiten zijn er duidelijk op vooruit gegaan. En de gastvrije sfeer is nog steeds geweldig! Het is een camping in ontwikkeling en dat belooft veel goeds voor de komende jaren. Als je jezelf van de camping met het gezellige terras (met lokale drankjes en huisgemaakt gebak) weet los te maken, kun je prachtige wandelingen in de omgeving maken (o.a. Traumschleifen). Op 30 minuten rijden is de prachtige stad Trier een bezoek waard.
Voor ons staat vast dat we hier vaker zullen terugkomen!
Sehr nette Betreiber, super schön am Wald mit Bachlauf gelegen. Einfach ein sehr lauschiges Plätzchen. Super Atmosphäre und tolle Wander und Radwege.
Book your stay
Spend your
holidays with us
You want something special?
Book a night in a wine barrel, kota, caravan
or a luxury tent with a loved one!
Book now