Closed until 19.05.2021!
Please note our reception opening hours when planning your arrival:
Monday – Friday: 14:00 to 22:00
Saturday + Sunday: 10:00 to 22:00
Our Accommodations
Camping, glamping, wine barrels and more
Get to know us
Hello friends!
Daily routine? An office job? We'd rather not!
Instead, we've quit our jobs, cancelled our studies,
sold our homes and chose adventure."
These idealists from Amsterdam are working all year round on the Girtenmühle.
They share the joys of life with their guests and strive for a better world with their work.
We'd love to share our extraordinary story!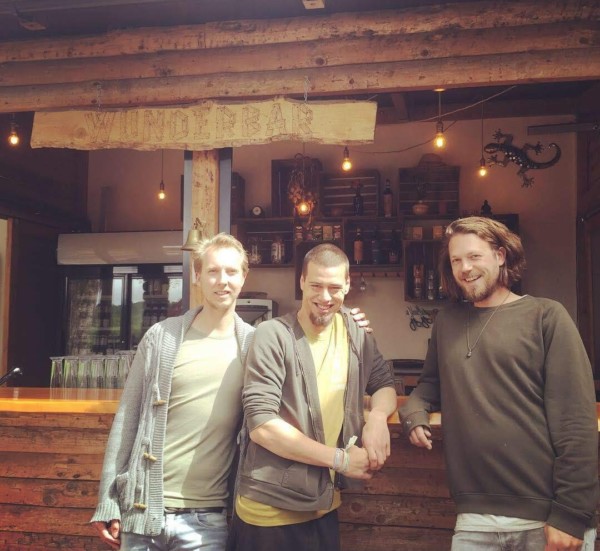 What guests say
Reviews
Lovely Place, Friendly Staff, everything has a very personal touch. We loved staying here ?
Super team, dedicated, always full of energy and inspirational new ideas. Enjoy, do and relax. All ages and kindness and friendliness is all inclusive.
Awesome camping! The staff is super friendly and helpful, the location is splendid amidst beautiful nature and by a lovely little creek. We really enjoyed our stay in this little paradise!
Book your stay
Spend your
holidays with us
You want something special?
Book a night in a wine barrel, kota, caravan
or a luxury tent with a loved one!
Book now