The Bistro is
ready for use!
Our offers
Building our this bar was among the first things we've done after we bought the Girtenmühle. The construction was necessary to avoid long walks from the bar inside to the patio. This beautiful addition to the building also made the Girtenmühle feel more like home to us because now we've build part of it ourselves. We made this, together, so that the world may enjoy organic food and beverages whilst enjoing the view. At the moment, only our tap water is lacking an organic label! Come for a drink and see the beautiful campsite or the many horses that our next door neighbour keeps!
We've recently upgraded this bar to bistro so we can serve delicious sandwiches and soup until 17 o'clock.
We also serve a dinner on Monday's, Wednesday's and Friday's for everyone who has made a reservation. So let us know in advance if you would like to join us for dinner on your day of arrival!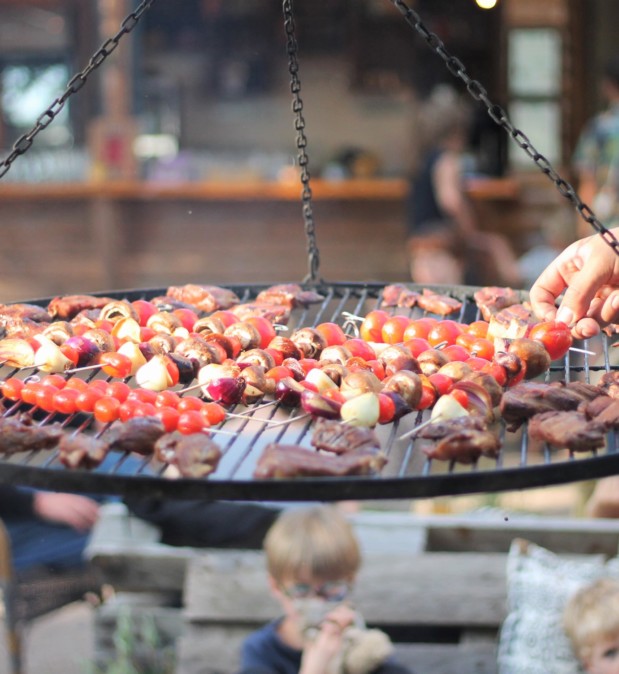 What visitors say
Reviews
Lovely Place, Friendly Staff, everything has a very personal touch. We loved staying here ?
Super team, dedicated, always full of energy and inspirational new ideas. Enjoy, do and relax. All ages and kindness and friendliness is all inclusive.
Awesome camping! The staff is super friendly and helpful, the location is splendid amidst beautiful nature and by a lovely little creek. We really enjoyed our stay in this little paradise!
Book your stay
Spend your
holidays with us
You want something special?
Book a night in a wine barrel, kota, caravan
or a luxury tent with a loved one!
Book now